Experience the perfect combination of
STYLE
Unleash your modern style with our versatile, modern-fit dress shirt
COMFORT
Experience ultimate comfort with our special blend fabric that keeps you cool and dry all day long
SUSTAINABILITY
The eco-conscious shirt for everyone without compromising the environment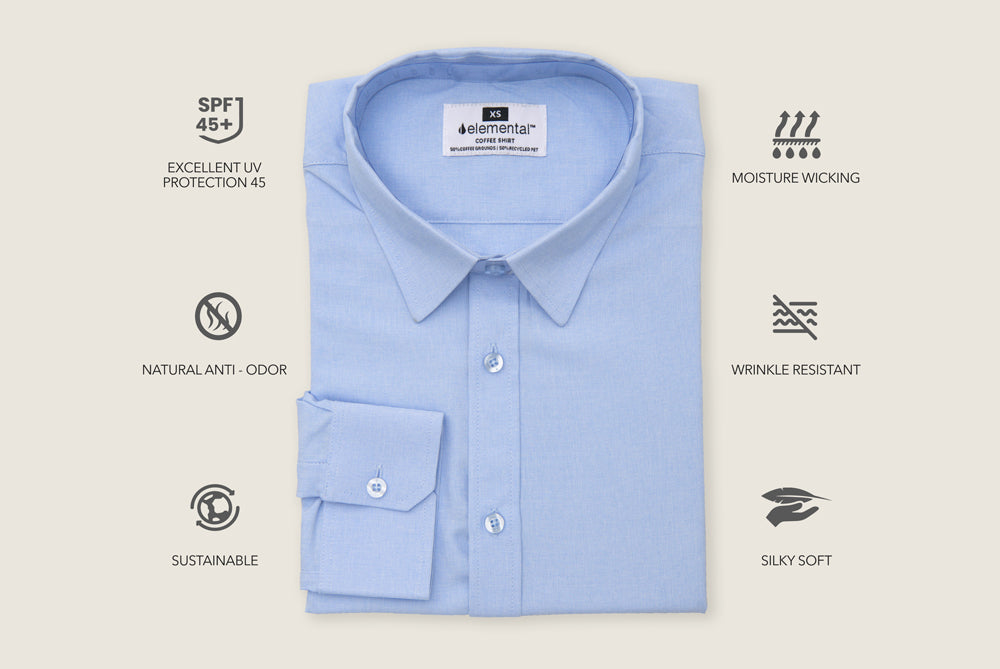 SUSTAINABLE FASHION
Elemental upcycles wasted materials to create the Coffee shirts in order to promote sustainability and reduce waste. The fabric is crafted from plastic water bottles and used coffee grounds, giving second life in a stylish and responsible way! By these, we are harnessing the power of recycling to create goods that give back.

What was once waste is now a source for positive change - reducing landfill one product at a time.
Discover the unique texture of fabric made from coffee
Crafted from a special blend of 50% coffee grounds recycled plastic bottles that are given the second life they deserve.
Join us in mission to create a greener future and make a positive impact on the environment