The Stainless Steel Water Bottle in Black
From the structures rising across the cityscapes to the automobiles cruising down the highway, America has been sculpted by steel. "The noun steel originates from the Proto-Germanic adjective stakhlijan (made of steel), which is related to stakhla (standing firm)." Steel is an alloy composed of iron and carbon and is often used in construction because of its high tensile strength. Beyond construction, steel is used in a variety of ways from stainless steel kitchen appliances, automobiles, and even surgical equipment. 
 Steel is by no means a modern technology. It traces all the way back to 1400 BC with several references throughout early literature across Roman, Egyptian, Chinese, and Arab culture. 
The color black is often associated with this widely used alloy. Without hue and absent of light this color is synonymous with strength, resiliency, durability, and even profitability. When a company has moved from "the red" to "the black" it has become profitable. And beyond the accounting books, the steel industry is often considered an indicator of economic progress, because of the vital role played by steel in infrastructural and overall economic development. 
Stylish yet structurally sound, progressive yet still economical, Elemental's black stainless steel water bottle pays homage to the skyscrapers that rise from the urban paths and honors the hustler who won't accept "no" as an answer. Just like those who carry them, the black stainless steel is both stylish and durable. From the office in the steel high-rise to the steel pedals of a rode bike and everywhere beyond and in between, Elemental's black bottle is suited to quench any thirst – order yours today!
let's do it together
Buy Elemental products, help bring clean water and a better life to those who need it most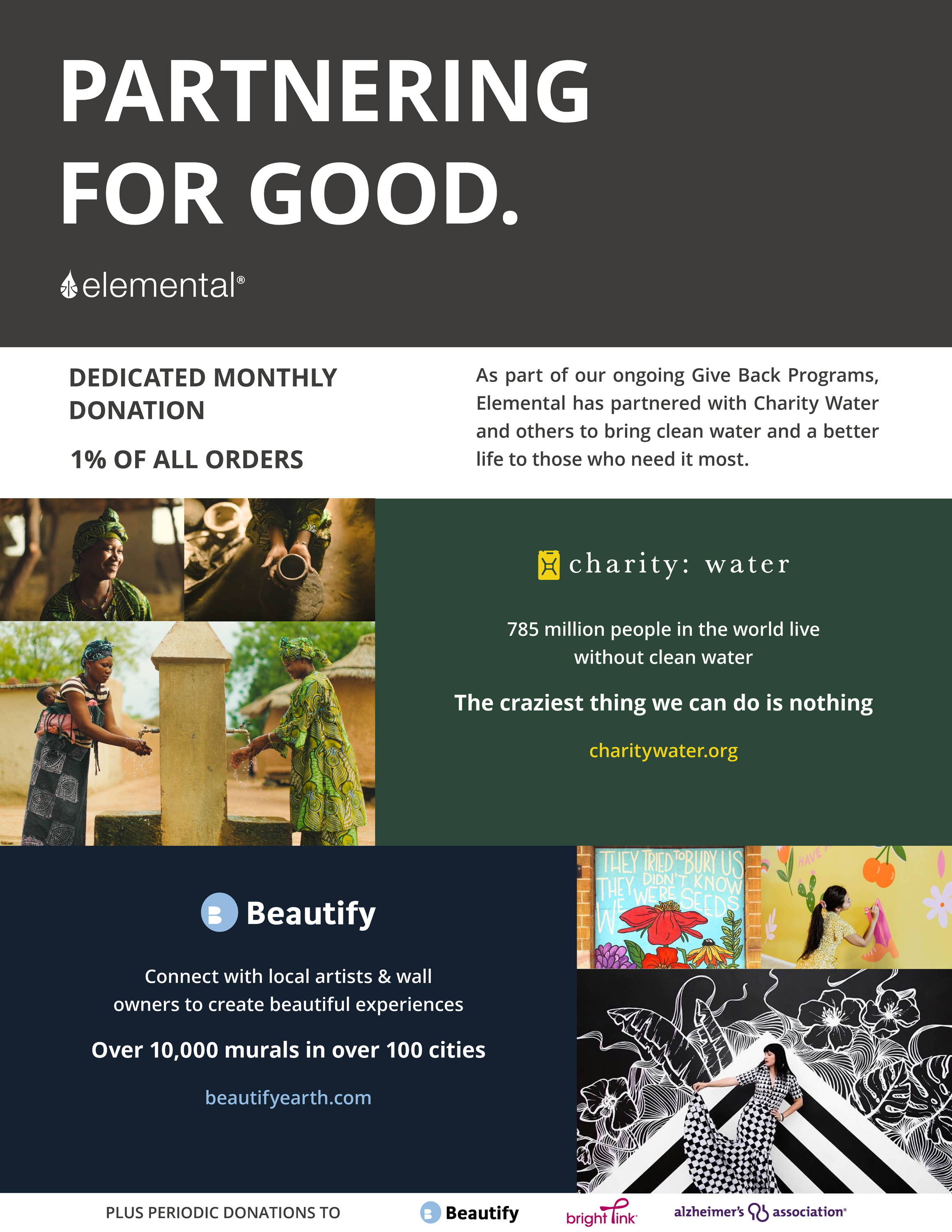 Blog posts
  Six Things parents should know before taking their kids to Trick-or-Treat Halloween is one of ...
Did you know that October is Breast Cancer Awareness month? This month is a great way to help fi...
Like most moms, you probably feel a little overwhelmed when it comes time to do your back-to-sch...