The Features of Our New 20 Ounce Water Bottle
Remember when you first saw the Apple earbuds? They looked like a pretty regular run of the mill pair of headphones. But that little piece of technology provided far more features than most leading earbuds. The new Elemental 20 ounce water bottle like those little earbuds: it's loaded with features!
In fact, we designed this bottle to suit all you hydration needs. In addition to being double-wall vacuum insulated (keeps your drink cold up to 24 hours or hot up to 12 hours), it has an internal strainer, adjustable silicone grip (for easy transportation), a bottom rubber grip, and much much more!
Take a look at all this bottle has to offer below. Then, place your pre-order today and save!
let's do it together
Buy Elemental products, help bring clean water and a better life to those who need it most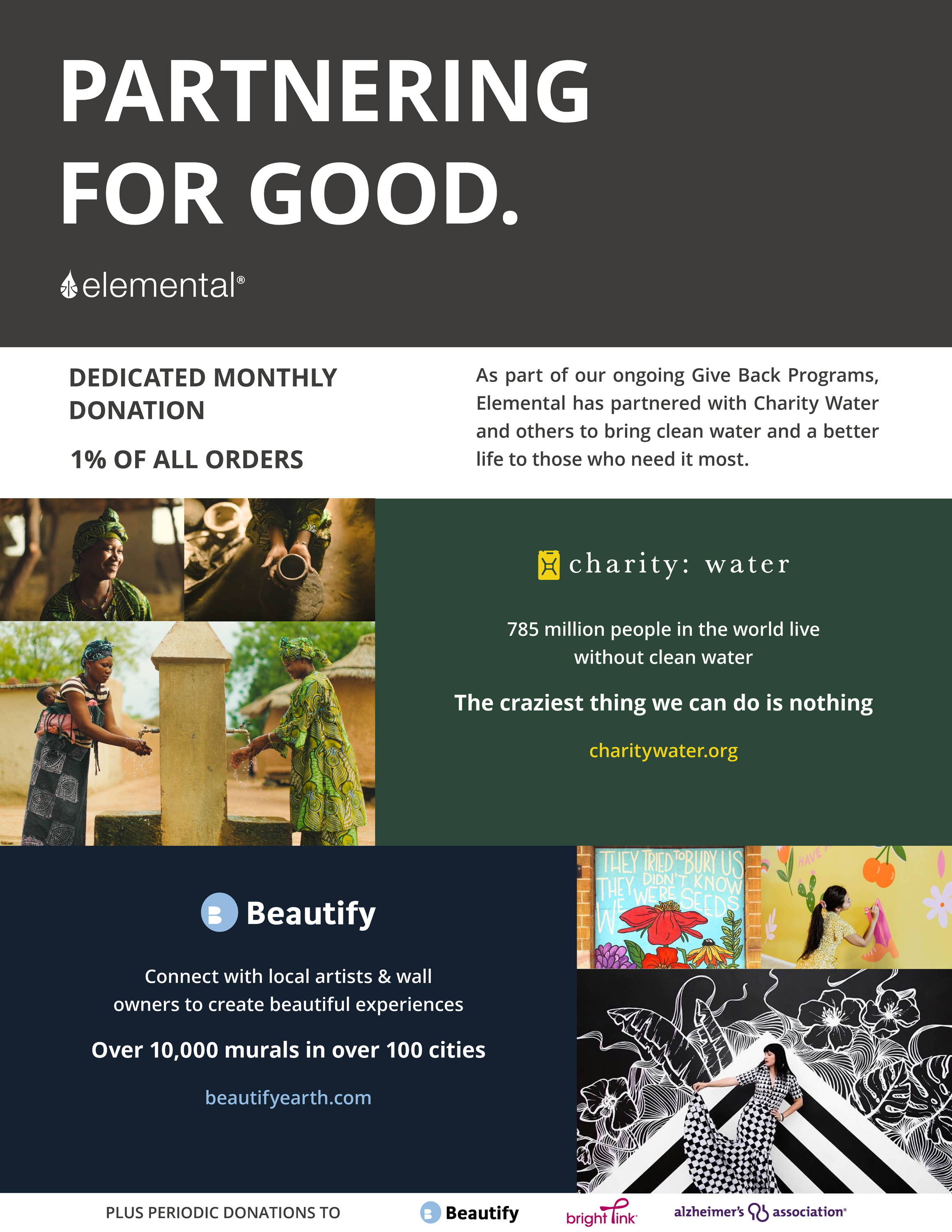 Blog posts
Stress and anxiety are a common experience for many Americans. In fact, anxiety affects 6.8 milli...
Did you know that July is Plastic Free Month? That's right, a whole month dedicated to reducing o...
Our first ever Elemental store in Vietnam has just opened its doors and we are so excited for th...